Darby Dan Farms, Ohio is owned and operated by the Galbreath Family and though it's just 10 miles west of Columbus, Ohio, it gives one the feel of being on an old peaceful country estate and has been in the family over 80 years. ​
The beautiful landscape, situated along the banks of the nationally known 80 mile scenic Darby Creek, is 1500 acres of a combination of wooded, natural areas and pastoral land- corn, soybeans and lush green sod fields, a 5 acre lake, several 19th century freshly white painted barns and buildings. Darby Dan Farms was purchased in 1935 and was originally 135 acres.
There are two 5,000 Sq. Ft houses that have that quaint, country feel yet an elegant manor appeal nestled in amongst the trees. The family still visits for holidays and resides in the homes that are on the historical estate. The property is situated in a valley where the 80 mile Darby Creek flows and contains the only man-made dam on the entire winding river. There is even a private airport with runway!
There is a large banquet hall that has approximately 70 weddings annually and there are several tree lined black-topped roads in front of white traditional four boarded (vinyl) fence throughout the property, like the 1/2 mile entrance into the farm/estate with a total of 160 red maple trees between 5 and 75 years old. Toward the back of the property there is a private bridge crossing the Darby Creek. Bison, deer, and wild turkeys all can be seen on a drive through the property.
John W. Galbreath owned the Pittsburgh Pirates from 1946-1985, during which the Pirates won the World Series three times. He won the Kentucky Derby twice as well as the Preakness, Belmont Stakes, Breeders Cup and the English Derby. He is the only man in history to win both the Kentucky Derby and the World Series.
The farm is now owned by John Galbreath's three grandchildren and one has carried on the baseball tradition and is part owner of the Washington Nationals.
Ohio Motion Picture Tax Incentive
The Ohio Motion Picture Tax Credit provides a refundable tax credit against the corporate franchise or income tax for motion pictures produced in Ohio. Find out all you need to know here!
Additional Darby Dan Locations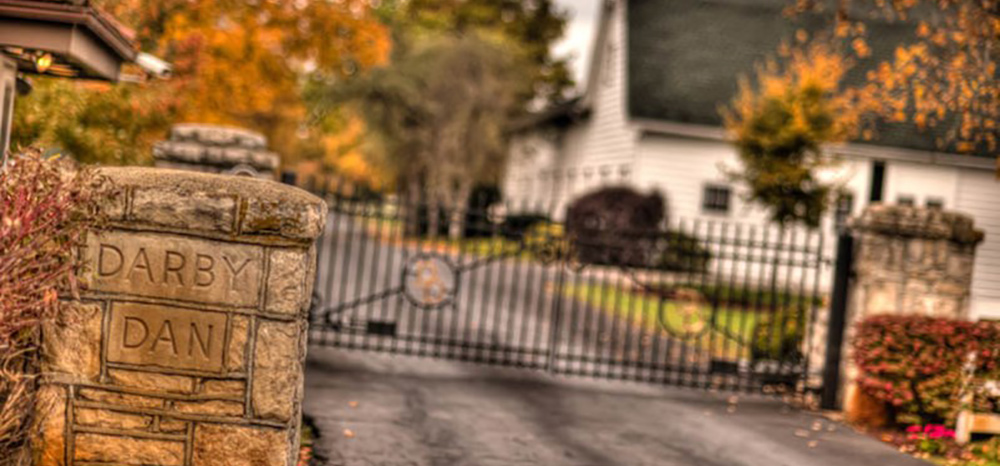 Darby House
Darby House is located on the picturesque Darby Dan Farm in Galloway, Ohio. Darby House is situated on 1,200 acres at Big Darby Creek, offering complete privacy and beautiful outdoor and indoor spaces accommodating up to 1,000 guests.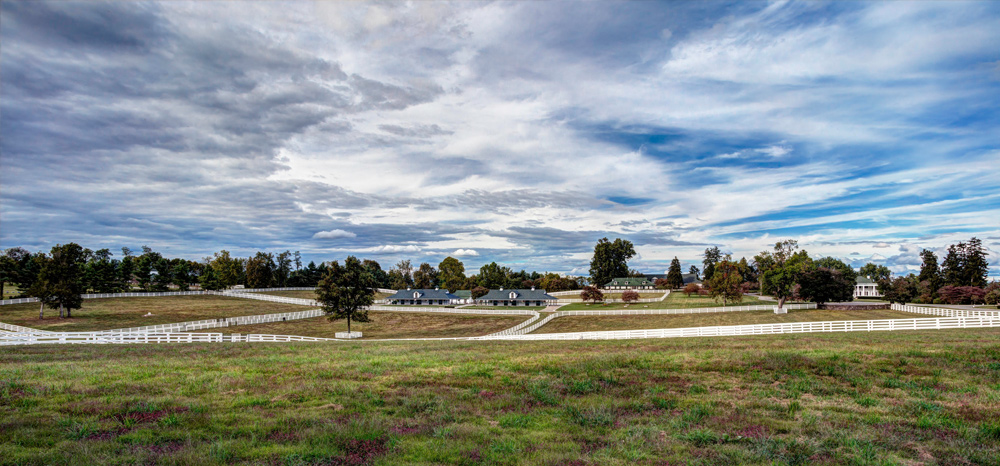 Darby Dan Farm, Kentucky
Darby Dan represents the history of Thoroughbred breeding and racing in America like few other farms. For a century its white-fenced rolling pastures have blended great horses and colorful characters into lasting legends of the Bluegrass.